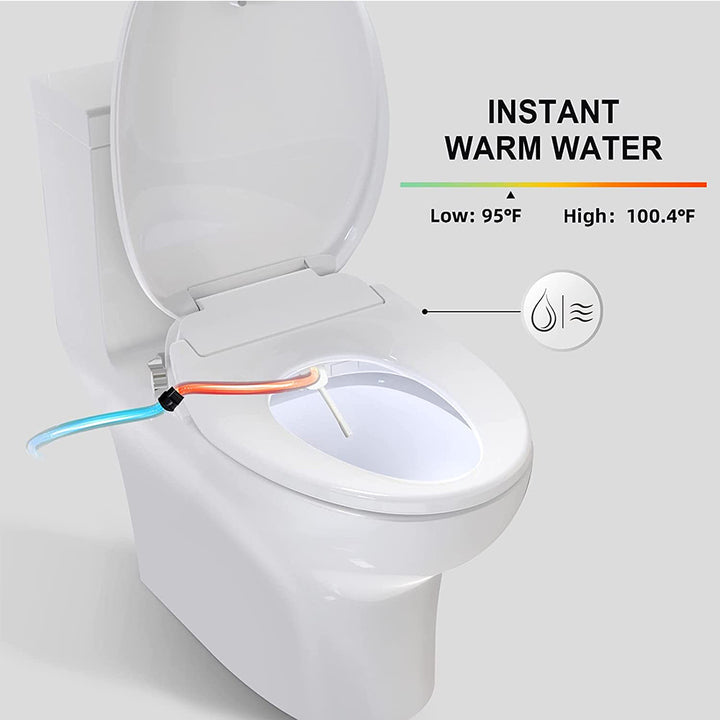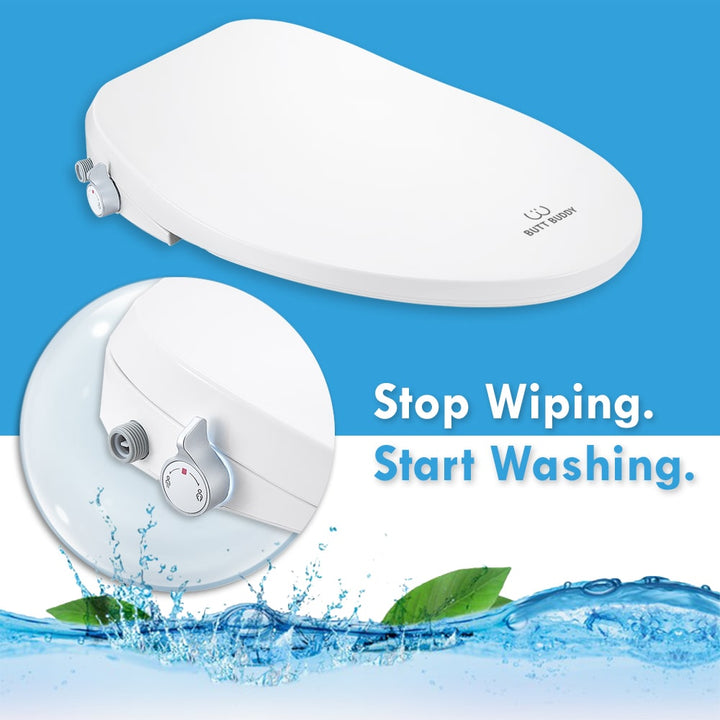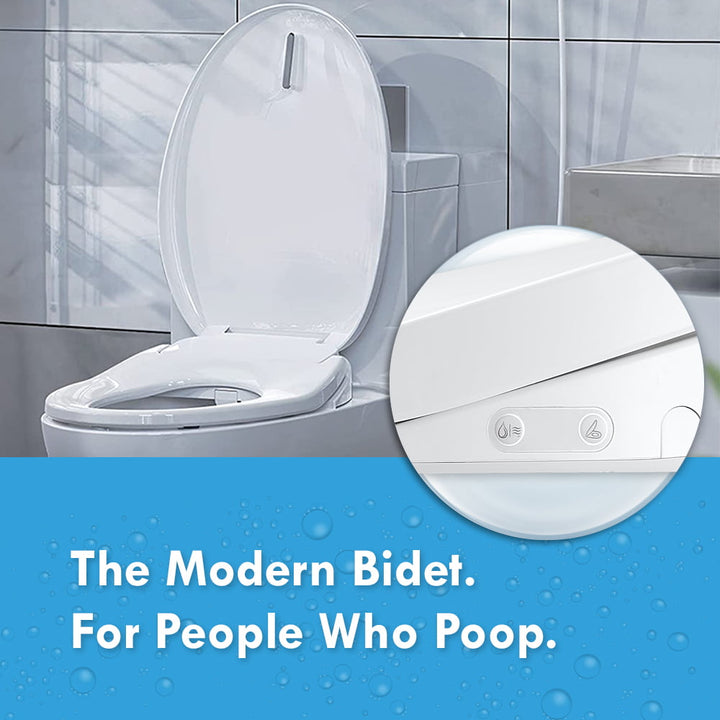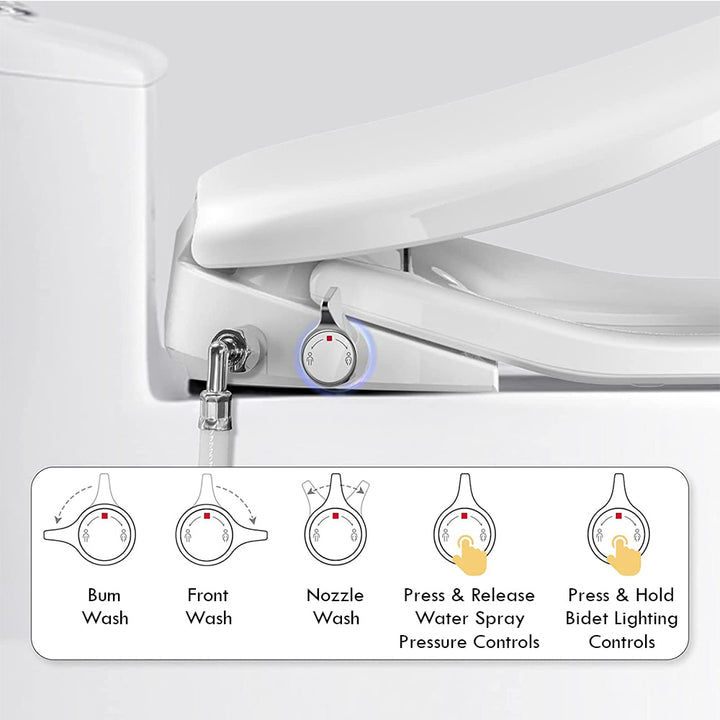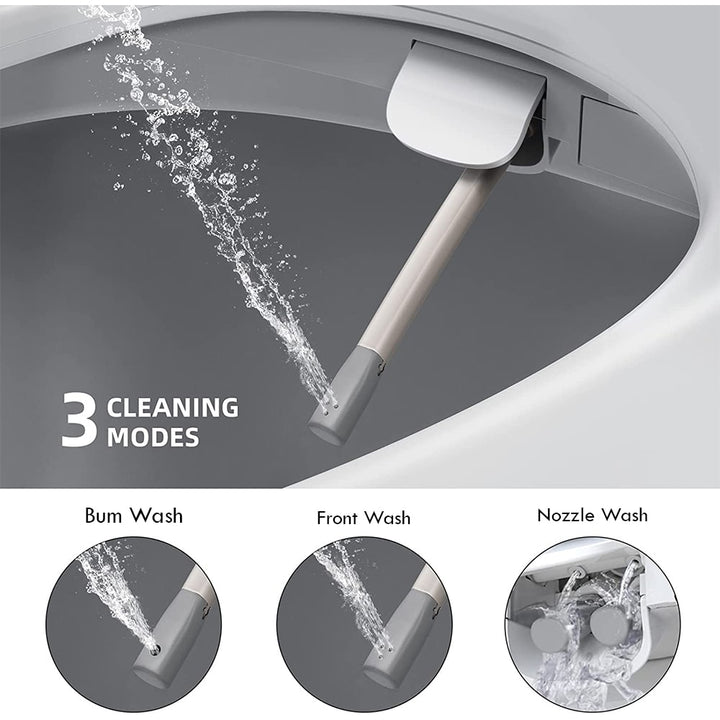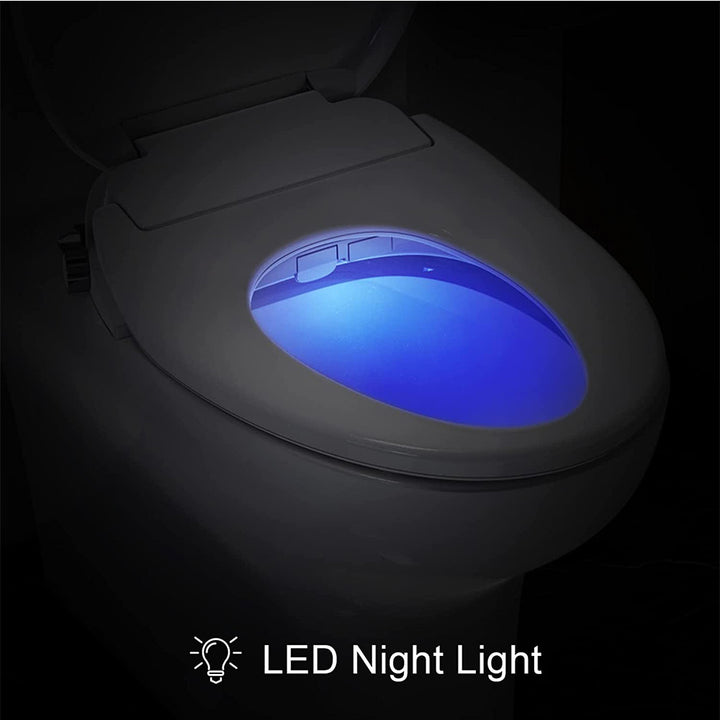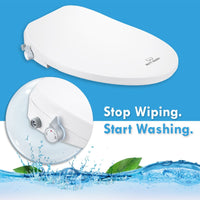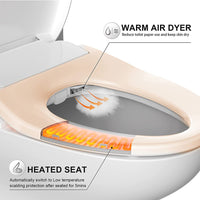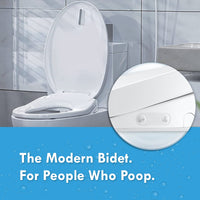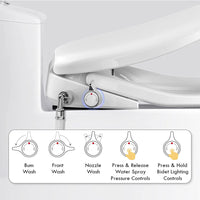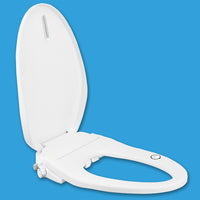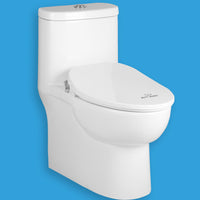 BUTT BUDDY Suite - Smart Bidet Toilet Seat Attachment (Cool & Warm Water Sprayer, Air Dryer & Heated Seat )


#1 WAY TO GO #2 --- Stop wiping your booty with expensive toilet paper, start washing it with the BUTT BUDDY Suite smart bidet and save money right away.


PREMIUM BIDET TOILET SEAT --- Featuring a heated seat, dual-nozzles for posterior and feminine wash, warm air drying, and automatic self-cleaning nozzles, the BUTT BUDDY Suite is a perfect addition to a healthier lifestyle.


WARM & COOL WASH --- Featuring water-pressure and temperature controls, the BUTT BUDDY Suite allows you to adjust the water spray to your desires.


UNIVERSAL FIT --- With a sleek modern design, BUTT BUDDY Suite fits any standard toilet and is built to last.


SATISFACTION GUARANTEED --- BUTT BUDDY Suite comes with a manufacturer warranty and top-rated support. Try it risk-free!


Meet BUTT BUDDY Suite
BUTT BUDDY Suite is a state-of-the-art, fresh water smart electric bidet toilet seat that easily attaches to your toilet. It gently washes and air dries your booty after you poop or use the bathroom, transforming your health, hygiene and life with every spray.
Features & Benefits


• Affordable, luxurious and therapeutic for all butts.


• Modern, slim design that fits any standard toilet.


• Elite, durable parts built to last and outperform.


• Easy to install and use instantly, anyone can do it.


• Adjustable water pressure and temperature control.


• Automatic self-cleaning nozzle for a more sanitary lifestyle.


• Feminine nozzle for washing a woman's sacred area.


• Temperature controlled heated seat & air drying.


• Built-in soft LED lights to help you see in the dark.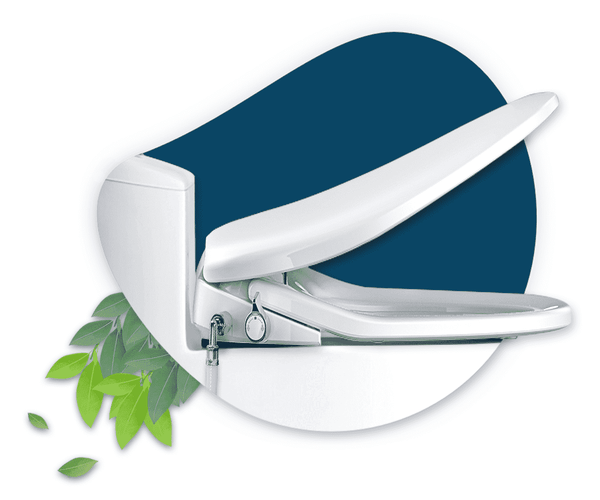 Additional Features
LED Night Light
The BUTT BUDDY Suites built-in soft LED light illuminates the toilet at night, making it easy to find in the dark. This will save your energy and help relieve your eyes.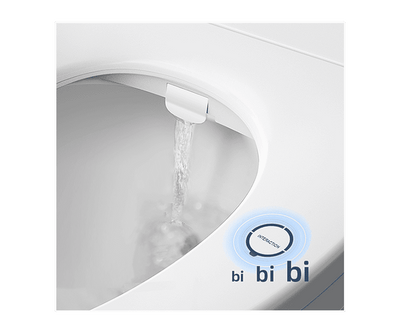 Anti-Splash Feature
The BUTT BUDDY Suites toilet seat sensor prevents the spray nozzles from deploying when no one is seated, which is only effective when the bidet is plugged in.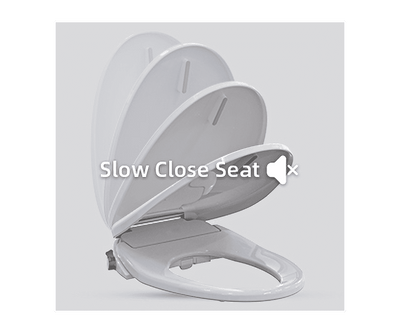 Slow Closing Seat
No more loud slamming down, our specially design toilet seat and lid will close down slowly. The chance of damage to the bidet toilet seat is greatly reduced.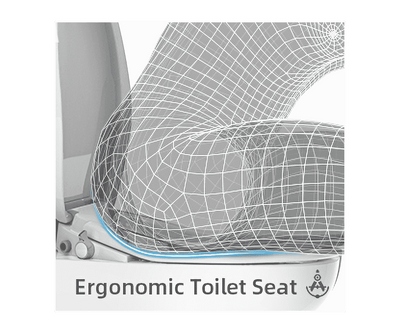 Ergonomic Toilet Seat
Using high-quality material, the elongated toilet seat curves conforms to your body with its ergonomic design, making every bathroom break more enjoyable.
#1 way to go #2
Warm your hiney with the BUTT BUDDY Suites heated seat. Enjoy a clean, just showered feeling whenever you sit on the toilet and a pristine booty throughout the day - no more dirty stains, germs, infections or other bathroom worries. BUTT BUDDY Suite is quick to setup, easy to use and comes with everything you need to turn your toilet into a porcelain throne and you bathroom into a private spa oasis in minutes.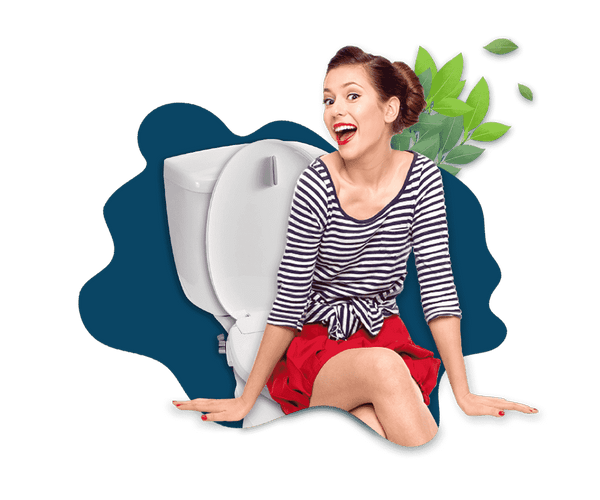 HELP DO GOOD, ONE POOP AT A TIME
SAVE YOUR BOOTY
Give your butt the gentle clean wash it deserves.
SAVE YOUR MONEY
Cut costs by spending less on toilet paper.

SAVE YOUR HEALTH
Prevent germs, infections and other health risks

SAVE THE EARTH
Help the environment every time you poop.
BUTT BUDDY Suite Functions



(1) Water Pressure & LED Light Controls



(2) Dual Nozzles & Air Dryer



(3) Heated Toilet Seat



(4) Temperature Controls


Temperature Functions
With the BUTT BUDDY Suite, control the seat, air dryer and nozzles spray temperatures for season-appropriate bum-washing. Warm up the winters and cool down the summers.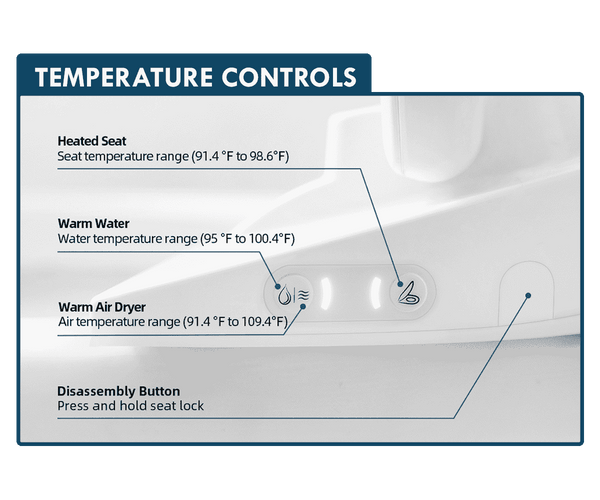 Introducing the Butt Buddy Suite Smart Bidet Toilet Seat
Are you ready to transform your bathroom into a spa-like sanctuary? The Butt Buddy Suite Smart Bidet Toilet Seat offers an array of incredible features that make it the ultimate choice for those who seek uncompromised cleanliness, comfort, and convenience. With quick and easy installation, adjustable water pressure and temperature control, duo backside and front feminine washing nozzle sprays, automatic self-cleaning nozzle, temperature-controlled heated seat, air drying, and built-in soft LED lights for nighttime use, it's time to indulge in a new level of hygiene and comfort. Embrace the future of personal care and promote a cleaner, healthier lifestyle withe the Butt Buddy Suite.
Key Features:
Quick and Easy Installation: Say goodbye to complex setups. Installing the Butt Buddy Suite Smart Bidet Toilet Seat is a breeze, allowing you to enjoy its incredible features without any hassle.
Adjustable Water Pressure and Temperature Control: Customize your cleansing experience with precision. Choose your preferred water pressure and temperature for a truly personalized cleanse.
Duo Backside and Front Feminine Washing Nozzle Sprays: Enjoy versatile cleansing options. This smart electric bidet seat offers separate backside and front feminine washing nozzles for a thorough and comfortable cleanse.
Automatic Self-Cleaning Nozzle: Experience hygiene at its best. The nozzle self-cleans before and after every use, ensuring your experience is always fresh and sanitary.
Temperature-Controlled Heated Seat & Air Drying: Say hello to comfort. The heated seat and air drying feature ensure you stay cozy and dry, enhancing your overall bathroom experience.
Intended Use:
The Butt Buddy Suite Smart Bidet Toilet Seat is designed for anyone seeking a superior level of hygiene and comfort in their bathroom routine. After using the toilet, simply activate the bidet to enjoy a refreshing cleanse. Adjust the water pressure, temperature, and nozzle spray to your liking for a customized experience.
This bidet seat is suitable for all members of your household, regardless of age or gender. It's especially beneficial for individuals with sensitive skin, mobility challenges, or specific medical conditions. By choosing the Butt Buddy Suite Smart Bidet Toilet Seat, you not only improve your personal hygiene but also contribute to a greener environment by reducing toilet paper usage.
Upgrade your bathroom today and embrace the cleanliness, comfort, and luxury that the Butt Buddy Suite Smart Bidet Toilet Seat offers. Say farewell to outdated bathroom practices and welcome the convenience and innovation that will elevate your daily routine to new heights.
Satisfaction Guaranteed with our 30-Day Money-Back Guarantee.